---
Born in Jacksonville, Florida on November 16, 1969, Richard Kendrick was raised in a household filled with music. His mother played piano and there were professional musicians in his family. In 1976, Richard asked for a drum set, his parents resisted, realizing the drums would be a headache, so they gave him his first guitar for Christmas instead. However, It was not until attending a Judas Priest concert in December of '81, that Richard decided it was time to learn to play the thing. In 1984, at the age of 15, he showcased at his first club and became hooked on performing music. It was during his high school years in Baton Rouge, Louisiana that Richard developed his guitar and vocal skills by singing in the school choir, playing in the jazz band and performing in local cover bands around town. The majority of Richard's experience was gained in three bands: Dark August, Straitjacket Smile, and Mudbone.
---
Dark August (1989-1990)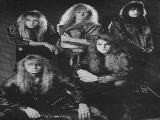 Richard gained a great deal of road experience playing with the well-traveled heavy metal band, Dark August. It was definitely his chance to experience the life of a starving musician living off bar peanuts and the generosity of female fans!
Dark August, whose music showed influence by bands like Iron Maiden and Queensryche, combined large production and loud guitars to entertain crowds from Virginia Beach to El Paso, Texas opening for acts such as Lizzy Borden, Babylon A.D., London Choir Boys, and Pantera.
---
Straitjacket Smile (1990-1994)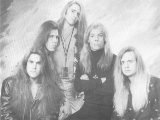 It was during his time with Straitjacket Smile (SJS) that Richard became interested in writing and recording. SJS was an original band based out of "Fat City." Musically they could best be described as a cross between Boston and Bon Jovi. The singing strength of all the members in the band allowed them to build their sound around the use of 70's style harmony vocals. The band quickly developed a reputation for lively shows and earned a loyal following.
Richard especially enjoyed his time with this band and the opportunity to open for artists such as Cheap Trick, Kansas, Lillian Axe, Foreigner, Strip Mind (With Sully Erna from Godsmack), Zebra and REO Speedwagon. In 1993, the band recorded an EP of originals, "Temporary Sanity", and is presently considering recording a second album to complete the collection for all of the SJS fans.
---
Mudbone (1995-2000)
As the music scene changed, the band decided to use their talent to earn a living. Mudbone, featuring members from Straitjacket Smile, played cover songs for dances, college fraternity/sorority parties, and rock clubs all over the Eastern United States. Once again, Richard was on the road - even playing at some world-renowned nightclubs such as Rick's in Key West, and Club LeVilla in Panama City, Florida. It was also during this time that Richard began work with Versailles Records.
---
The Second Coming - A Millennium Tribute to 80's Hard Rock / Heavy Metal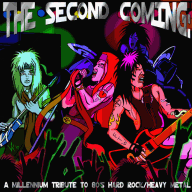 Richard's first collaboration with Versailles Records was for the album "The Second Coming - A Millennium Tribute to 80's Hard Rock /Heavy Metal", which featured unsigned bands. He was able to participate on two songs submitted under both Straitjacket Smile and Mudbone. As SJS, the band recorded "Photograph" by Def Leppard and as Mudbone, they recorded "Wait" by White Lion. Both songs were well received by critics and fans.
---
Fire Woman- A Tribute to the Cult (Release Date June 05 2001)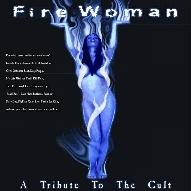 The successful collaboration with Versailles Records led to the next project Richard woked on, "Fire Woman- A Tribute to the Cult". Richard was heavily involved in this album from recording an individual effort, backing other acts, and assisting in the engineering and production of the final album.
From his home studio, Richard made his lead vocal debut on "Edie (Ciao Baby)". He also handled the backing vocals, guitars and sequencing for this song. In addition, Richard played a supporting role on many of the other songs featured on the album.
He provided the guitars, talk box, and backing vocals on the Cult song performed by Stevie Rachelle, "Outlaw", as well as guitar and keyboards for "American Horse" performed by Jake E. Lee & Tattoo Frank. On "Lil' Devil", performed by Jim Martin, David Campbell, & Anand Bhatt. Richard played guitar, bass, and contributed to the backing vocals.
He also has credits for backing vocals on songs submitted by other artist including: "Wildflower" by Gilby Clark, "Sweet Soul Sister" by Paul Shortino & Jimmy Crespo, and "Fire Woman" by "Jizzy Pearl".
---
Lords Of Karma: A Tribute To Vai/Satriani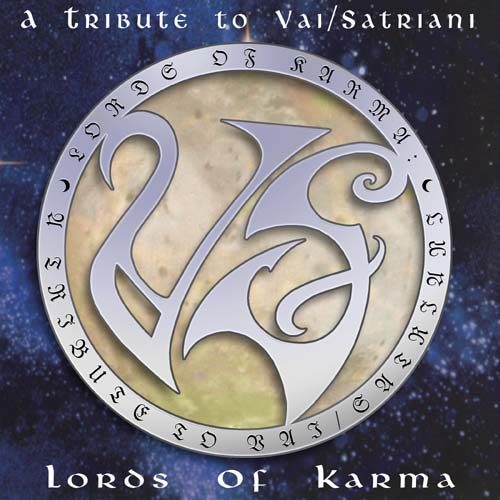 Another Versailles release, "Lords of Karma" -- which is a tribute album to the guitar playing of Joe Satriani and Steve Vai. Richard's solo effort was on Steve Vai's The Attitude Song, which showcased his guitar skills.
Again, Richard supported other artists on this album, providing guitar, bass, drum sequencing and keyboards for Brad Gillis (Night Ranger) on the Satriani hit "Summer Song", Jake E. Lee (Ozzy, Badlands) on "Surfing With The Alien" and George Lynch (Dokken, Lynch Mob) and Tony Harnell (TNT, WestWorld) on "Shy Boy" - from David Lee Roth's "Eat 'Em And Smile" LP... Plus several other songs. Richard also assisted in mixing and producing this album.
---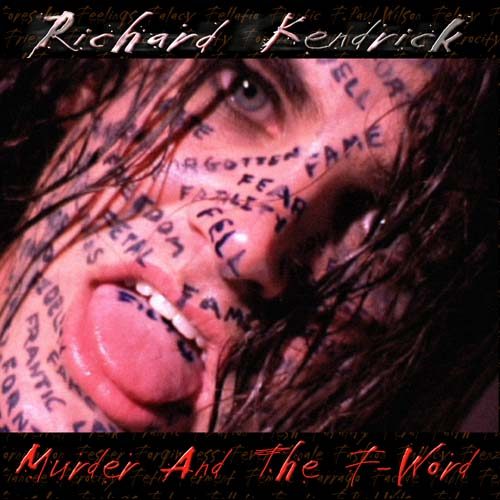 In December of 2001 Richard wrapped up mixing his first solo album, "Murder and the F-Word". This album demonstrated the many influences and musical ability of this up and coming talent.
---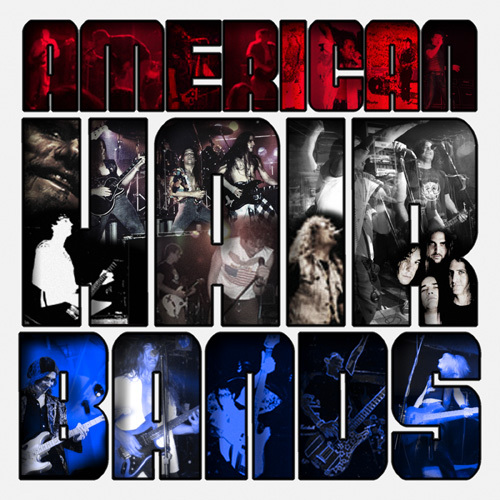 Richard performed a cover of "When It's Love" by VanHalen on this Versailles Records release -- called American Hair Bands Volume One. There is also a remix of a cover of "Photograph", by Def Leppard, performed by Richard's band Stratjacket Smile.
---
Best Of Both Worlds (American)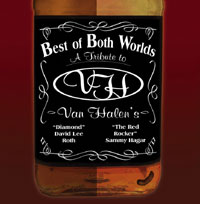 On the Versailles Records release, Best of Both Worlds - A Tribute to Van Halen's David Lee Roth and Sammy Hagar, Richard covered the vocals and rhythm guitars on "Panama", featuring guitar legend, Jimmy Crespo. He also re-recorded his own cover of "When It's Love". This record is a first of its kind in the world of Tributes, as it features hits from both David Lee Roth and Sammy Hagar's solo catalogs, as well as hits from the Van Halen catalog covering both the Roth (1977 - 1984) and Hagar (1985 - 1996) eras!
---
Best Of Both Worlds (European)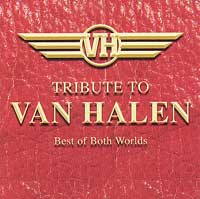 In July of 2003 MTM Music licensed the "Best Of Both Worlds" CD for some over-seas distribution. This is the new cover art that appears in other parts of the world.
---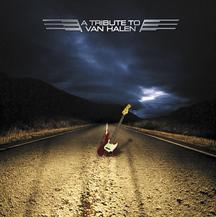 Richard's cover of "Panama", featuring guitar legend, Jimmy Crespo has been included on Cleopatra Records/BigEye's Tribute To Van Halen.
---
Whats:Love? A Tribute To Tina Turner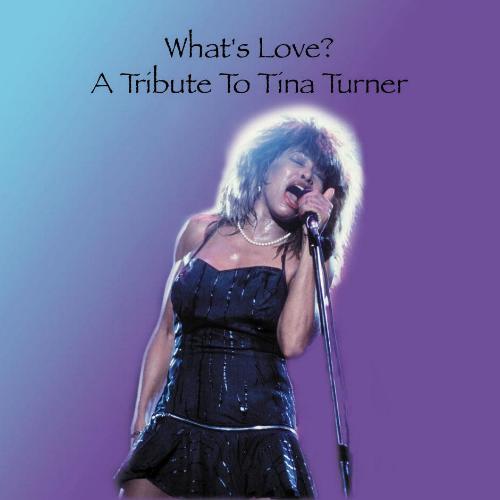 Released June 15th 2004 form Versailles Records. Richard performed on ten of this star-packed CD's fourteen tracks, including lead vocals on a cover of Tina Turner's hit song "Be Good To Me".
---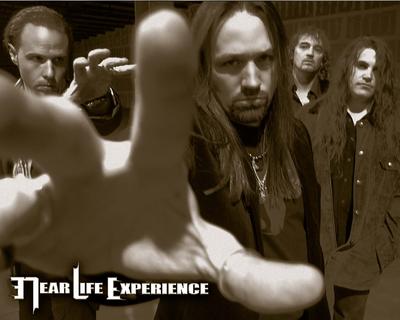 In late 2004 Richard joined Near Life Experience, featuring guitarist/vocalist, Steve Blaze from Lillian Axe. Catch NLE on the road in 2005.
---
Jasy Andrews - Little Girl (August 2005)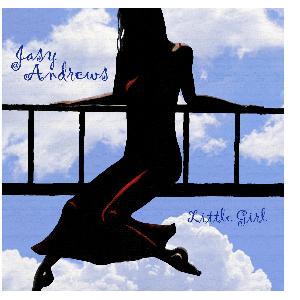 Richard played acoustic guitar on three tracks featured on the debut album, "Little Girl" by Versailles Records recording artist, Jasy Andrews. This is a great record. Check it out.
---
Always: A Millennium Tribute To Bon Jovi (August 2005)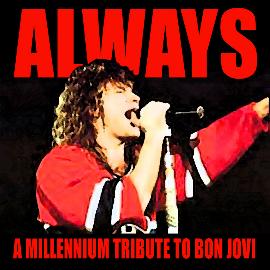 For this Bon Jovi Tribute record Richard performed "Blaze Of Glory" and I did all the backing music and backing vocals for "Living On A Prayer", which was sung by Derrick LeFevre, the new lead singer for Lillian Axe. Richard was also involved in much of the mixing on this album. Some of the other artists featured on this album include Jasy Andrews, Jizzy Pearl, John Corabi, and Jani Lane.
---
---
---
---
It's So Easy: A Millennium Tribute To Guns N' Roses(April, 2006)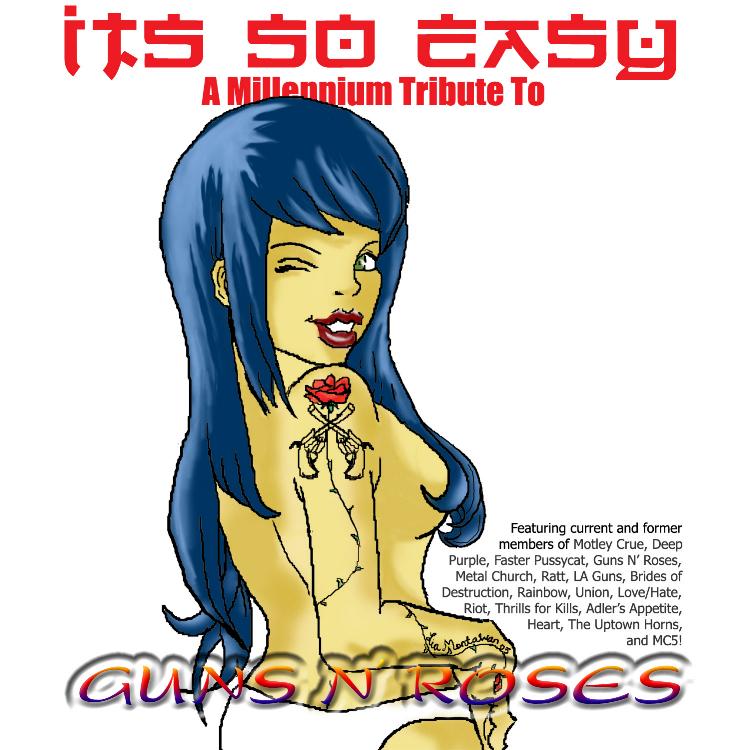 Versailles Records just keeps 'em coming. On this release, Richard covers "You Could Be Mine" as well as playing guitar and handling production on "Rocket Queen" featuring Derrick LeFevre (Lillian Axe) on vocals, along with Troy Patrick Ferrell (Jani Lane Band, Mike Tramp's White Lion) on drums and Jason Keller (Mudbone) on bass.
---
RIK Facts
First Concert – Alice Cooper with The Babies (1977?)
Guitar Influences – Brian May, Brad Gillis, Ronnie LeTekro, John Sykes, Vivian Campbell, Glen Tipton, Steve Vai and Randy Rhoads
Favorite Artists – TNT, Styx, ELO, Queen, KISS, Judas Priest, and Dream Theater
First Band – Live Wire
Other Band Names Used - Project, Alibi, The Bionic Nones (Pronounced Nuns), Zaemon Blaze, Kendrick, Fahrenheit, Dissonance, Julio's Goat, Alter Ego, and Ant Bee (More about these bands on the website at a later date.)
First Song Learned on Guitar – Paranoid by Black Sabbath – (The Ozzy Osborne, Speak of the Devil Version)
Hobbies – Reading horror and science fiction
Favorite author – F. Paul Wilson
Also, check out: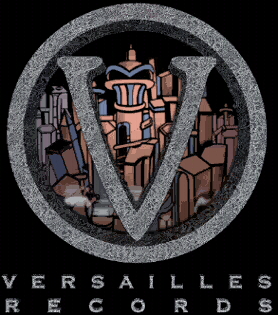 Versailles Records recording artist Richard Kendrick is among the most talented and prolific independent artists working in music today. A multi-instrumentalist and producer whose name is well known throughout the hard rock world, Kendrick has co-produced and appeared on internationally released tribute albums including "Fire Woman: A Tribute to the CULT", "Lords of Karma: A Tribute to Vai/Satriani", "American Hair Bands Vol. 1", "The Second Coming: A Millennium Tribute", "Best of Both Worlds: A Tribute to Van Halen's David Lee Roth and Sammy Hagar", "What's Love: A Tribute to Tina Turner", "Always: A Millennium Tribute to Bon Jovi", and the forthcoming "Its So Easy: A Millennium Tribute to Guns N' Roses", as well as released a critically-acclaimed solo album "Murder and the F Word", which he composed, produced, and performed himself. In addition to serving as lead guitarist for New Orleans-based Straitjacket Smile, Richard has backed up many of hard rock, heavy metal premier artists in the studio, including current and former members of Aerosmith, Guns N Roses, Ozzy Osbourne Band, Smashing Pumpkins, Badlands, Dokken, LA Guns, Dangerous Toys, Rough Cutt, Queensryche, Lynch Mob, TNT, Night Ranger, Faith No More, Tuff, Ratt, Love Hate, Lillian Axe, Kansas, Quiet Riot, Kix, Starbreaker, Westworld and Winger, as well as pop crossover artists including Tiffany, Darlene Love, Deniece Williams, and Olympic Silver Medalist and International Skating Star (and pop music newcomer) Nancy Kerrigan. Richard currently plays guitar and keyboards for Near Life Experience, alongside Lillian Axe lead guitarist Steve Blaze, and is hard at work completing Straitjacket Smile's debut double LP, due in 2006. More recently, he took out time to appear on Versailles Records' 'Just Like Paradise: A Millennium Tribute to Diamond David Lee Roth'. To learn more about Richard Kendrick, visit www.richardkendrick.com, www.straitjacketsmile.com, www.nearlifeexperience.com, or his label, www.versaillesrecords.com.
---
---